A former derelict townhouse has been refurbished, ready to go on the market, thanks to a Wrexham Council initiative.
The property, in Rhosddu, had previously been in poor condition, with a number of internal and external issues which made it virtually uninhabitable.
A new kitchen and bathroom were installed as part of the refurbishment, as well other improvements such as re-plastered walls.
GET INSTANT NEWS AND INFO FROM WREXHAM COUNCIL WITH MYUPDATES.
Help from Houseproud
The work to improve the property was coordinated by Wrexham Council, through the Houseproud scheme. The scheme helps homeowners to carry out improvements by arranging all the work on their behalf and ensuring that reliable tradesmen and contractors are used.
Help to fund the work was provided by a loan from the Welsh Government's Vibrant and Viable Places (VVP) fund. This is a project designed to help regenerate town centres, coastal communities and Communities First areas around Wales.
The refurbishment work was carried out by P.V. Groom Ltd.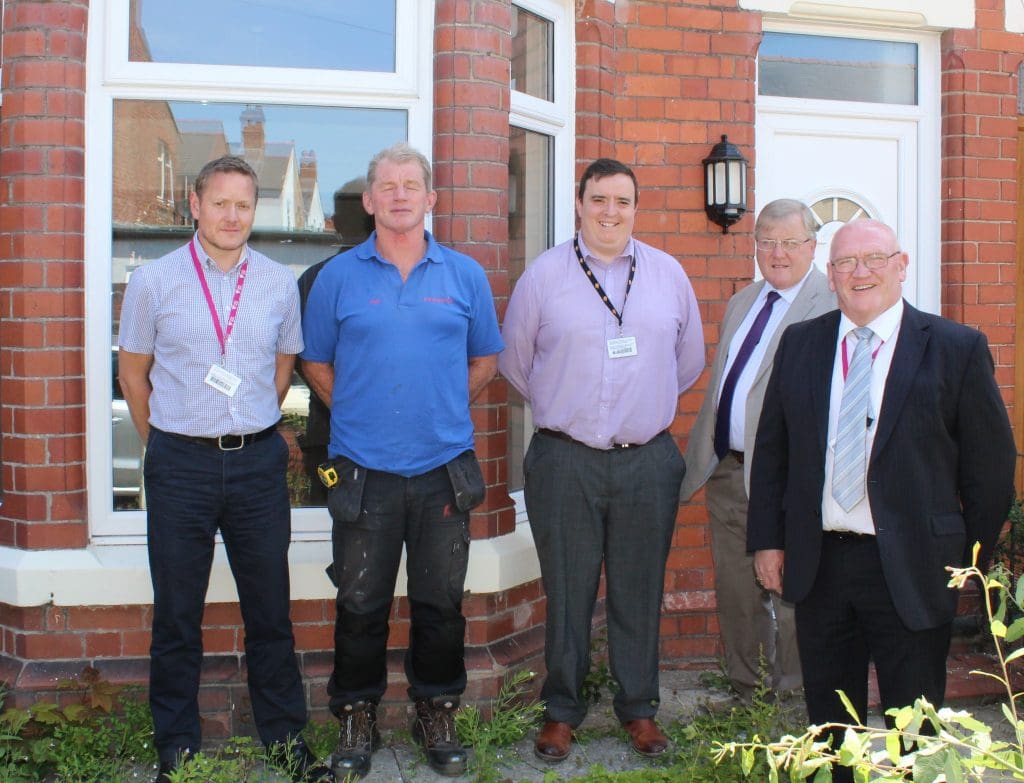 Money spent will be recylced
Local Councillor for Grosvenor, Cllr Marc Jones, said: "I'm delighted that we've been able to bring this property up to good condition and it's great news that it will soon be on the market.
"It's important that we do everything possible to meet people's housing needs in Wrexham so it's very positive to hear that schemes like this are proving successful and that the money spent will be recycled to improve other empty or derelict properties in the future."
Lead Member for Economy – Economic Development and Regeneration, Cllr Terry Evans, said: "This is a great example of how Vibrant and Viable Places funding can help make a real difference in our local communities. It's allowed us to fund improvement work which may not have been possible otherwise and it now means we have a home in very good condition, ready to go on the market."
Lead Member for Housing, Cllr David Griffiths, said: "The Houseproud scheme really does offer a great service for any homeowners looking for a safe, easy way to get those essential jobs done professionally and with the minimum of fuss. I'm pleased to see it has achieved such great results here and that we've been able to transform this property."
For more information on the Houseproud scheme telephone 01978 315300
CALL ON MOBILE
Or you can email: housing@wrexham.gov.uk
Get instant news and info from Wrexham Council with a MyUpdates.
SIGN ME UP